A monotonous look of a bathroom may feel dull and give you negative vibes. However, if you're planning to push the bathroom renovation plan, you can uplift it a bit without disturbing it.
Yes, it's true, and these little details will make it cheerful and welcoming again.
The bathroom has now become a symbol of hygiene, luxury and everyone invests well to make it comfortable and expensive.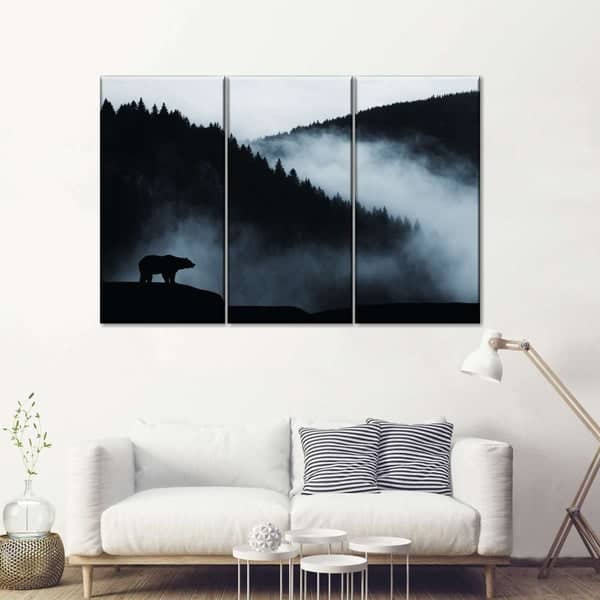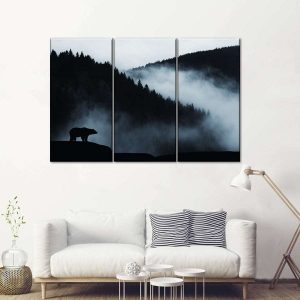 So, give a minor touch-up to your bathroom for a fresh new look.It will let you appreciate the importance of change and remove all the dullness. Hence, keep reading to know all the ways by which you can beautify your bathroom.
Declutter And Then Organize
The very first step is to have a good look at your bathroom. Now, get rid of all stuff that looks ugly and turned off.
Next, remove extra elements and bathroom products and organize everything studied. This will give you a clear perspective of your remodeling as all the additional components will go away from the picture.
Innovative Ways To Upgrade The Flooring
The floors always go out of style by wear and tear. However, you can cover the old ceramic tiles with some incredible options, which are fantastic. Let's have a look.
Vinyl Flooring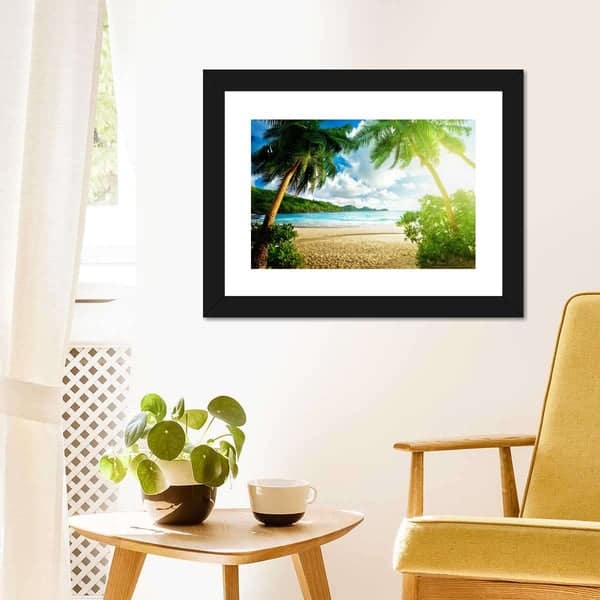 Cover your floor with vinyl flooring. They are available in sheets, planks, and even tile form. You can go for Moroccan or mosaic prints, which are black and white.
 Or choose the color and pattern which feels visually appealing to you. The best thing is they are waterproof and effortless to install. You can even do it by yourself, and it's very budget-friendly.
Engineered Wood Flooring
Another appealing option is to go for engineered wood. It's waterproof and looks cozy, and instantly uplevel the bathroom's look. It's a pricey option as compared to vinyl. The look is drastically altered by engineered wood.
Laminate Flooring
The other option is laminate flooring which is also waterproof. It's a very affordable way, and the sheets are available in various colors and patterns.
The only issue is you should dry and seal all the moisture on the floor. A dry moisture-less base is best for waterproof floor lamination.
Create A Gallery Wall
Fortunately, you don't have to move the mountains to enhance the look of your bathroom. Instead, create a luxurious gallery wall adjacent to the washbasin wall or hang wall art above the bathtub.
For this, you can opt for the fantastic range of bathrooms of wall arts available at ElephantStock. The canvases are affordable, look rich, and are ready to hang. You can go for witty bathroom quotes, pictures, or a rich landscape or portraits.
The options, styles, and sizes are various. Hang a large piece or create a grid. Hang it at eye level and ensure even spacing between pieces in the grid.
Add Freshness With Greenery
Bringing Greenery in the bathroom immediately uplifts the vibe of the space. So, get in-house plants and place them over shelves or floor. Small planters near the basin or surprising plant wall hangings will look gorgeous.
The plants also help the bathroom get rid of odors and purify the indoor air. Go for hand-painted ceramic pots for something visually attractive.
Dazzle All The Senses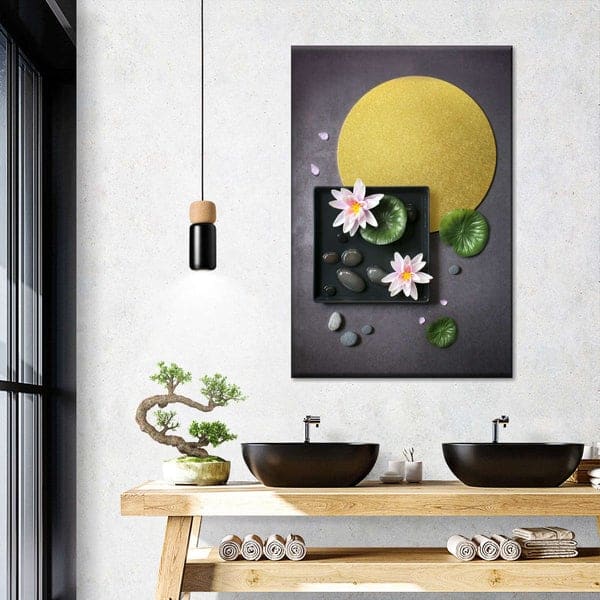 Dazzle all the senses by adding diffusers, organic scented candles. The lights and fragrance will awaken all senses and give a lavish look to your bathroom. This will enhance the beauty even more. The mild aroma will set the perfect mood and look very warm.
Cover and Conceal Pipes Attractively
Do you notice some open pipes or fixtures? Then, use a jute rope and cover them aesthetically to make it look attractive. You can DIY and use colorful ropes or other materials. This will give a welcoming look to your space.
Reconsider the Handles and Fittings a bit
Suppose you're willing to spend a bit. Then, reconsider the door,  organizer's handles and change them. If you notice any worn-out fittings, you can alter them. This will give you the feel of a new space altogether.
Frame Your Mirror
Yes, ditch the usual mirror and DIY or buy an attractive frame for the mirror. For example, you can get a metallic golden vintage frame.
Also, a carved frame or a wooden frame looks very trendy. Finally, changing the setting around the mirror will significantly make the place look pretty.
Add a Pretty rug
Lay a pretty Moroccan or patterned print. You can lay it below the bathtub or toilet seat. It will brighten up the room drastically. If your floor is plain, you can place a large area rug to layer the floor.
Bottom Line
So, pick up your favorite option from the list and revamp the bathroom in a day. The change will be significant and create a luxurious and welcoming bathroom.
Change in little things and the addition of affordable elements will make your bathroom look new. So stop procrastinating and enhance the bathroom without any major renovation.