It is about time we considered the impact of what we use on the environment. Well, it is well past time. Among one of the things we use regularly is detergent. The detergent mixed with water going back to the earth can cause a lot of damage to the earth. Therefore, you may as well start considering the environmental impact detergents have.
A detergent that has a bad impact on the environment will naturally have a bad impact on you too. As a result, you will have to look for detergents that do not cause any harm but only good. The good is in the form of clean clothes that are gentle on your skin.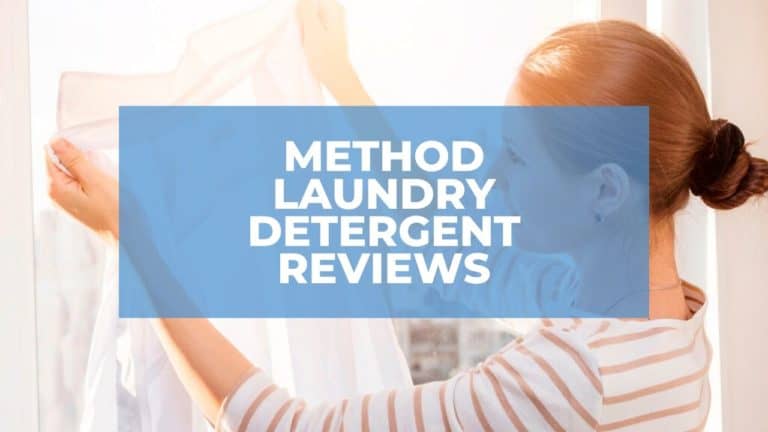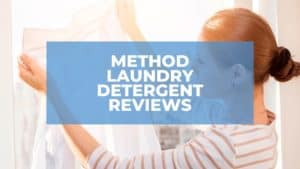 One such detergent that takes good care of both your skin and the environment is the Method Concentrated Laundry detergent.
Through our Method Laundry detergent reviews here you can know all about its features and the good and bad it causes for you.
So, let's get to know this detergent!
Thumbs Up For
It cleans the clothes really well.
It has a minimum footprint on the environment.
The ingredients in it are naturally derived and plant-based.
It contains nothing toxic which could harm.
It is hypoallergenic.
You will find it easy to use.
Good for people with sensitive skin.
Both scented and not scented versions are available.
Thumbs Down For
It is not good at removing stains.
A bit overpriced.
The pump may not always work very well.
The Features
What makes the Method laundry detergent different from others? A mixture of similarities and differences! Let's check out its features.
Ultra Concentrated Liquid Detergent
This detergent comes in the liquid form and is ultra-concentrated. The twenty-ounce bottle can last for quite a while as it is ultra-concentrated, You can use small amounts of this detergent to deal with the daily loads.
However, you may realize that this detergent does not really last a long time. You will get a few loads clean yes but before long you will realize that the detergent is gone.
Therefore, the twenty-ounce bottle, if you have a big family, may not seem enough to meet your washing needs.
Naturally Derived Ingredients
As mentioned, this detergent takes care that it has a good impact or at least no impact on both the environment and your skin. Therefore, it is made from completely naturally-derived plant-based ingredients for cleaning.
So, you will not have to worry about any toxic chemical wreaking havoc on your skin.
You can consider this detergent safe for use even if you have a baby in the house. Furthermore, the naturally derived cleaning ingredients help this detergent clean quite well.
But, still, this detergent is not the best choice for cleaning stains. So, you may have to consider a stain remover if you want to remove stains.
Hypoallergenic Nature
Not only are you and your family safe from toxic chemicals and their effects but you are safe from allergies too. This detergent is hypoallergenic causing no allergies because it does not use any artificial dyes. Thus, you can rely on it even if you have really sensitive people around the house.
Smartclean Technology
While this detergent is not really great at dealing with stains, it is quite good at cleaning, Half of its cleaning ability's credit goes to the SmartClean technology.
Apparently, this technology makes the detergent stay in the outer layer rather than the water staying outer and reaching the clothes first. Thus, most of the detergent comes in contact with dirty clothes and gives them a good cleanse.
This is why, this detergent can remove dirt and dust, even allergens that cause allergies form clothes. It is quite efficient.
Furthermore, it is great at cleaning even when used with cold water.
The Scents or No Scent
If you are not just allergic but also hate scents then you can find a version of this detergent that has no scent added to it. On the other hand, if you do like scents then you can also find this detergent having various scents. So, you see, you have the option to follow your heart.
However, in a few cases, the detergent kind of smelled a bit bad.
Biodegradable Packaging
Not only does this detergent save the environment from its own bad effects with its naturally derived ingredients but it uses recycled plastic in its bottle. The bottle is quite thick.
One problem you may face with the bottle is that the pump, which usually makes dispensing this detergent really easy may also not work so well when the detergent reaches a certain level of the bottle.
Who Is It For?
If you are concerned about the environment and the effect of the detergent you use on it then this detergent may be what you are looking for, It gives the clothes a good cleanse even in cold water.
However, if you deal with a lot of stains then this might not be the one for you. Neither is it for big families.
The Price
There are better deals in the market than this detergent offers. You may find it a bit overpriced for the time it lasts. Although it is probably the eco-friendly nature of it which makes it so expensive.
Frequently Asked Questions:
Is it good for both adult and baby clothes?
Yes, the detergent is good for both and you can clean them both together.
Does it affect the colors of the fabrics?
No, it does not make the colors fade.
Which fabrics is it suitable for?
You can consider the detergent to be a bit mild. As a result, it mostly does wonders on softer fabrics and less dirty tougher fabrics.
In conclusion
With more features, the price also rises. As this detergent is kind of eco-friendly, you will have to pay more to get it. However, it does a good job of cleaning the regular clothes while it does not deal with stains that well. Furthermore, you can use it on clothes that people with sensitive skin wear and find no trouble.
You also get the option to choose among various scents or no scents. If all these properties seem worth it to you, you can give this detergent a try.