Tailor-made carpet cleaning products are available in shops, and they're so far the most recommended gear for cleaning your carpets.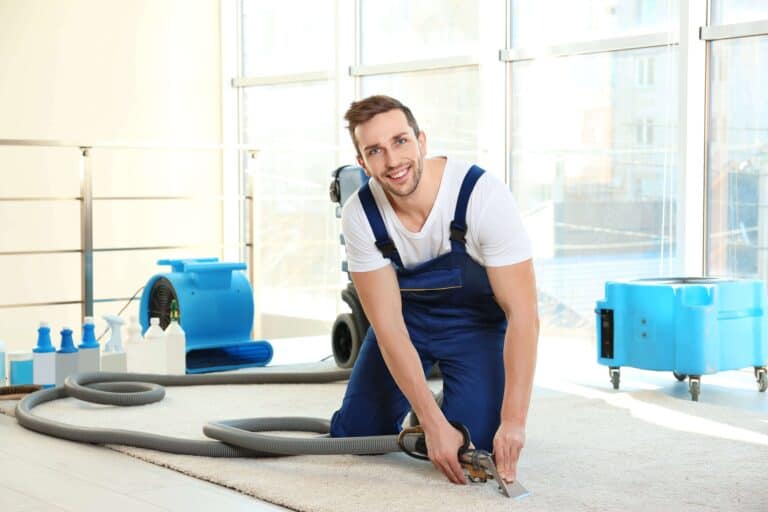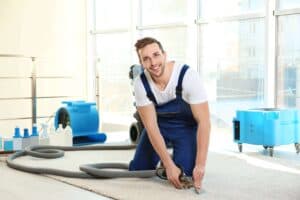 However, they're quite more expensive than the laundry detergent, and we might not budget for them at times for this reason. Likewise, we may sometimes run out of the one we initially had in stock at a critical moment that we have to find an alternative.
While already in such conditions as the above, the carpet cleaners may as well come with strict instructions for use with only the appropriate cleaning detergent. In such a case, you'll be in dire straits for the next course of action.
However, I believe that there gotta be a way out, and that's where the question "can you use laundry detergent in a carpet cleaner" comes. This article has the answer.
You may have read articles with different opinions about this question, but without clear answers. On my side, I'll explain my answer to make you satisfied with the fact.
Yes! You Can Use The Laundry Detergent Instead
A "yes" is the best answer you must have been expecting, and there it is! However, there are a few conditions that come with it. The terms are further explained below.
Shop Related Products
The Amount Of Laundry Detergent To Be Used
Carpet-cleaning detergents have specific characteristics that the alternative laundry detergent you want to use should mimic. One of the main features is the fact that they often form little foam. It happens this way to make the rinsing process less complicated.
On the other hand, most laundry detergents are loaded with the ability to produce huge masses of foam, and this can make rinsing your carpet difficult after a wash using the machine.
However, the liquid laundry detergents produce little foam, and it can perfectly substitute the carpet cleaning detergent. And, in case you don't have this, you can use the powder laundry detergent, though in small quantities.
The Type Of Detergent To Be Used
We know that laundry detergents differ in types and functionality. Some of them can neither be used for the carpet, not machine due to the dangers they pose. They can destroy your expensive carpet, machine, or both, and that will mean purchasing a new set. A few of them include bleachers and abrasive cleaners. I'll demystify the dangers of each in the next section.
Also, some are to be used. All laundry detergents marked "he" to mean high efficiency are ideal for use in carpet cleaning machines. They often have less foam, clean well, and rinse away quickly and easily with little water.
The Type Of Underlying Carpet Cleaning Machine
Steam cleaners and shampooers are the most common types of carpet cleaners in which laundry detergent can be used. However, there are other types that come with strict detergent instructions and their preferable kind of detergent to be used.
Some cleaners only give room for liquid detergents, while some can use both the liquid and powder types. However, if the powder detergent has formed clumps, it's wise not to use it with your shampooer, steam cleaner, or any other carpet cleaning machines. The clumps may block parts of your machine and damage it as a result.
As I promised to explain, you should not use the following types of detergents on your carpet. Using them will come with dangers explained under each.
Bleach
Bleach is oh-so dangerous for your expensive carpet in many ways.
Okay, I agree that it is ideal for your stained white clothes, and you may ask why it won't be great for your carpet. The reason is, it doesn't go easy on colors, and that's the way it works. If you apply it on your carpet, it'll give the carpet an old look due to attempts to remove its color.
This isn't cool.
Abrasive Cleaners
Abrasive cleaners are mechanical cleaners that use the principle of friction to clean. While some may argue that more scrubbing actually removes more stains, it doesn't apply on a carpet's surface that has fibers. The fibers will instead tear, wear, and pluck away.
Do you get it?
White Wine
In the first place, the white wine is a costly type of cleaning product. If you have to use it for your massive carpet, you got to break the bank to acquire it in large quantities.
Also, white wine is rarely used — by people whose carpets are exposed to red wine stains.
Is yours exposed?
If your answer is yes, I'm assuring you that there are more cost-effective alternatives like using club soda and hiring professional carpet cleaners, among others.
Shop Related Products
The Advantages Of Using Laundry Detergent For Your Carpet
Saving On Cleaning Costs
The laundry detergent works well, and it's relatively cheaper than the carpet washer. Besides, you have read that you should use it in small quantities to save your energy.
Consequently, it serves you in the long run, too. Remember that most laundry detergents do not actually expire.
Laundry Detergent Leaves Your Carpet Smelling Fresh And Clean
The laundry detergent is obviously strongly scented besides having powerful cleaning properties. It has a fragrance that stays on clothes for quite an extended period.
The same will happen to your carpet — who doesn't like a pleasant smell?
Ready Availability
The truth is, carpet-cleaning detergents are hard to find, let alone being limited in stock. I once had to make bi-weekly checks on the availability of this detergent from my nearest retailer, who was six kilometers away. I only found it after six visits.
Were it not for the laundry detergent; my carpet could be a mess. Where the hell isn't laundry detergent retailed?
The Bottom Line.
Cleaning your carpet is mandatory, even if the right gear isn't available. But, there's got to be an alternative, and that sounds good, especially if we can now clean our carpets using the cost-effective and readily available laundry detergent.
So, yes, if you accidentally run out of — or can't afford— the carpet cleaning detergent, don't hesitate to grab some laundry detergent for the task.
Meanwhile, stay clean!