Our clothes dirty often, and using the laundry detergent to make them clean again is inevitable. The laundry detergent is a sure thing to have in your household stock. We use it not only to remove stains but also to give a lasting fragrance to make our clothes pleasant — both to the eye and nose.
So detergents are seeds of good, and in them, pieces of bad must be found, too.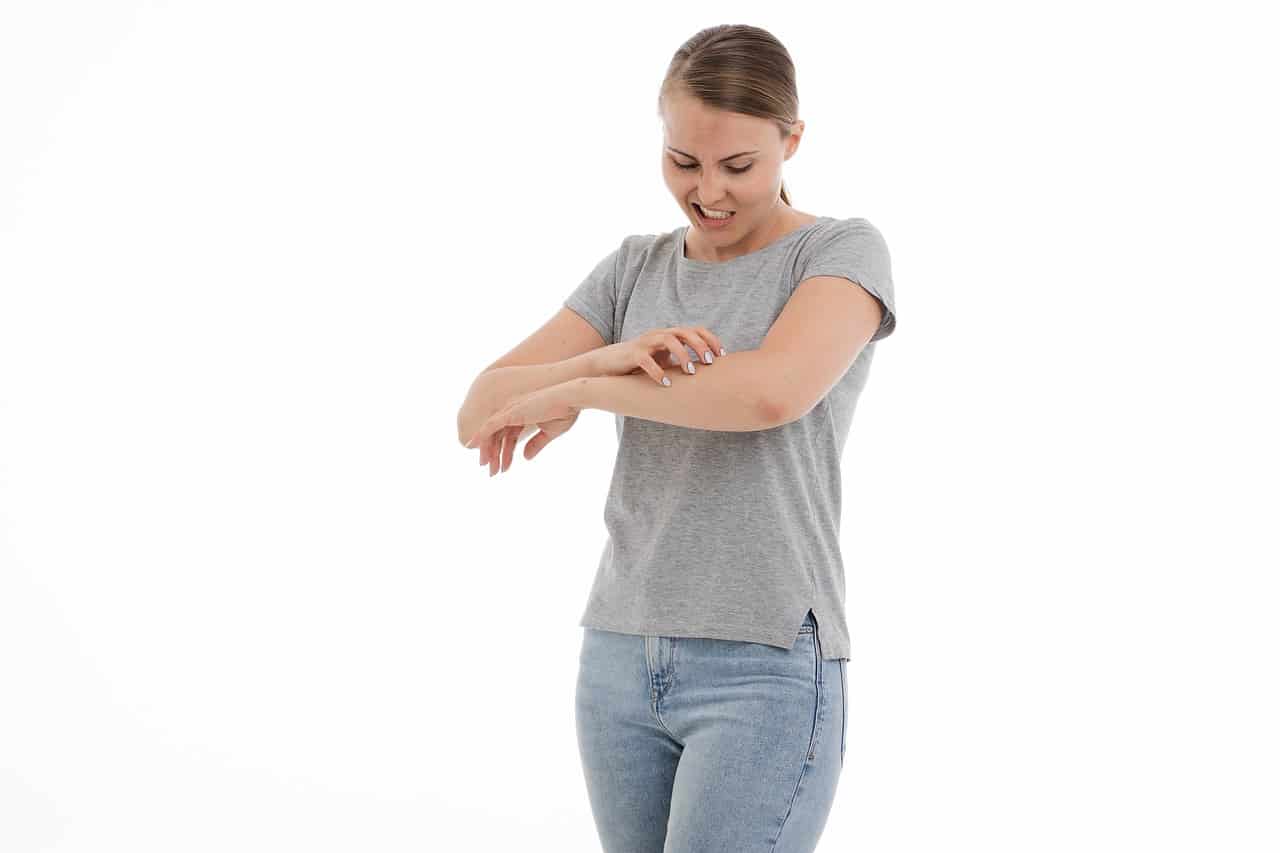 While using them, there's contact made between our skins and detergents. And as you may already be in the know, anything that touches the skin can make it react in a different way — either friendly or not.
In the recent past, there has been a growing concern surrounding how loads of chemicals in detergents can cause jeopardy to our skin via allergic reactions.
How Long?
When attacked with an allergic reaction from laundry detergents, the question likely to puzzle you is how long the reaction will last before you're let free. Most of the time, the period should be a couple of weeks, but this period depends on many things — mainly the type of detergent and nature of the allergy.
The Allergens And How Long Each Is Likely To Affect You:
Below are the primary victims of allergic reactions. The allergens in laundry detergents are the detergent's ingredients.
Surfactants
These are chemical agents that besiege dirt before dissolving them to make it easy for washing them away with water. If you only understand about them in this perspective, they may seem as clean as angels, but that's not the case, as they are made of various chemicals.
Some of the substances include quaternium-15 and nonylphenol ethoxylate, both of which are known to irritate the skin. Their effects can last for as long as two to three weeks. Past this period, you must see the doctor.
Fragrances
Fragrances are made to attract you by smell. Each smell is always made from a set of chemicals that can react to your body differently.
With regard to allergic reactions, you've heard that some people sneeze, develop a running nose, watery eyes, wheeze, and cough due to allergic reactions to the fragrance around. Coughs and sneezes can often last for minutes to hours, while others like a running nose and skin rashes should not last for more than two weeks.
Bleach
Some bleaching agents are often sold alone, but others are loaded into laundry detergents to help with making brights brighter and whites whiter. They could irritate your skin, eyes, and lungs.
If the irritation is mild, it shouldn't go past a week. If it's severe, it may last for months, if you delay seeing a doctor.
Stabilizers
Stabilizers keep the detergent's formula intact so that it doesn't expire within a short period. Examples of stabilizers that may cause allergic reactions are olefin and polyalkenes compounds.
If you're a victim of any allergic reactions from stabilizers, seeing a doctor immediately is the way to go. Otherwise, you may have to wait for two weeks for the allergy to fade away by itself.
However, there's an extra cause of skin irritation, a condition known as contact dermatitis. Learn more about it in the next section.
About Contact Dermatitis:
This is a skin condition that comes about as a result of what your skin comes in contact with. It may be an allergen or not. Contact Dermatitis is of two types; the allergic and irritant Contact Dermatitis.
The irritant Contact Dermatitis occurs when your skin comes in contact with an irritating substance, which it may not even be allergic to. The substance then irritates the skin's top layer, causing rashes immediately or after repeated exposures.
An immediate reaction lasts for a few weeks to a month. A reaction after repeated exposures can often be sensed and treated before it gets further. This is usually the most common nonallergic skin reaction.
The allergic Contact Dermatitis will occur when you have an allergic reaction to the laundry detergent, in which case your body will develop an immunity against it.
How Can I Prevent Than Cure This?
Preventive measures are quite a number. You shouldn't be seeking to know how long an allergic reaction lasts, but how to avoid being a victim. If you love your body (of course, you do), please take into action the most appropriate choice among the safety measures below.
Rinse Your Clothes Twice Or More Times
When you wash your clothes then pass them through a poor rinsing process, detergent deposits may build up in them. The deposits are likely to contain allergens that will affect you when wearing such clothes.
You can avoid this by rinsing your clothes thoroughly — more than once or twice. If you don't find it difficult, you can also use warm water to kill some of the allergens.
Make Your Detergent
Detergents can be made at home. In this case, you have the liberty to choose friendly-only ingredients. Already, two of the allergens that won't be in home-made detergents are dyes and fragrances, and that's good news.
Clean Your Washing Machine
Washing machines are often shared by family members. If this is the case, and there are some family member(s) with an allergy for laundry detergents, it's important to wash the machine after use with the common detergents. The allergic members will then be free to use their preferred detergents later without being affected by yours.
Use Detergents Without Fragrances And Dyes:
Fragrances and dyes contain the most percentages of allergens in detergents. The good news, however, is that there are alternatives without them. For example, there are those laundry detergents made of vegetable-based ingredients. Try them.
Seventh Generation Concentrated Laundry Detergent Liquid Free & Clear Fragrance Free 40 Fl Oz (Pack of 2)
Seventh Generation Free & Clear Concentrated Laundry Detergent Fragrance-Free has a powerful triple-enzyme formula fights tough stains
Free & Clear hypoallergenic laundry detergent made for sensitive skin
A laundry detergent that is EPA Safer Choice Certified and designed with safety in mind
Concentrated detergent washes 53 medium loads in high-efficiency (HE detergent) or standard machine
USDA Certified 96 percent Biobased laundry detergent liquid made with plant-based ingredients
To Wrap It Up
All allergic reactions that spring from laundry detergents seem to last for a week or two, except for a few cases when the reactions may take more weeks to months. Sometimes, the reactions may lead to infection, so that it lasts for quite a long time, and this is when a doctor should intervene. The infection could turn into something else over time, so you need to see a doctor as soon as possible.
Peace.